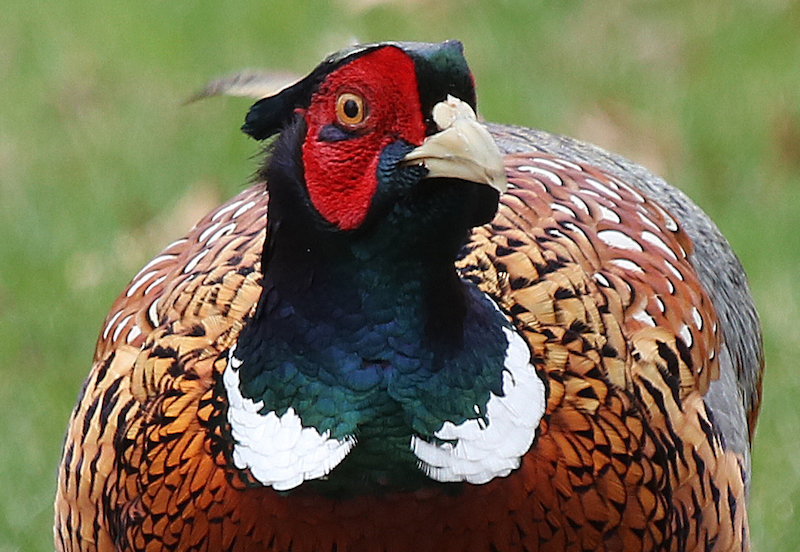 If you're an upland bird hunter, don't let the results of the August Roadside Survey trouble you too much.
That's what Todd Bogenschutz is telling hunters, anyway.
According to the survey, the statewide pheasant population dropped 30 percent from 2016 while bobwhite quail numbers declined 23 percent. The numbers are derived from a total of 189 30-mile routes driven around the state. On average, the routes averaged 14.9 pheasants in 2017 compared to 21.4 in 2016. Quail, meanwhile, averaged 1.13 birds this year compared to 1.47 a year ago. Hungarian partridge numbers dropped 25 percent statewide from 2.8 to 2.1 birds per route this year.
But Bogenschutz says those numbers don't match the reports he's been receiving from around the state by landowners and others, suggesting Iowa's upland birds are doing as well this year as last.
"Pheasant brood sightings are up statewide, and quail are being reported everywhere in the quail range," said Bogenschutz, upland wildlife biologist for the Iowa Department of Natural Resources who coordinates the survey.
That should translate into good news for ringneck and bobwhite hunters this fall, but why the difference in the survey results and anecdotal feedback?
Bogenschutz said the lack of dew in and ditches and fields during the survey timeframe is likely "a major factor skewing this year's survey results."
"Most of Iowa was listed as somewhere between being abnormally dry, in a drought or in a severe drought, during the survey," he said in a DNR news release. "We need heavy dew when we do our surveys because it's the dew that causes the hen to move her brood from the protective cover to the gravel road to dry off before they begin feeding. We coordinate our routes with that dry-off period. Without the dew, there is no reason for her to expose her chicks."
Overwinter hen survival, brood survival and nest success are the major factors that impact upland bird populations.
"In years when snowfall is less than 30 inches, pheasant survival is good," he said. "Warm, dry springs increase nesting success. A mix of the two will nudge the counts one way or the other."
Bogenschutz said the majority of the state had "a below-average winter and a wetter-than-normal spring."
"Based on those weather indicators, Iowa should have a stable to a slight decrease in the pheasant population," he said. "In a nutshell, drought conditions probably lead to a poor survey count in 2017."
Last season hunters shot an estimated 250,000 roosters, and Bogenschutz said he expects a similar harvest this fall.
In Iowa's central zone, which includes, among others, Story, Boone and Hamilton counties, the survey showed pheasant counts dropped by 24 percent over last year from 31.6 birds per route to 24 this year. Partridge, however, jumped from 2.5 birds counted in 2016 to 5.2 per route this year, the highest average in the state and the only region that saw an increase in partridge numbers counted. None of the nine zones saw an increase in pheasant numbers this year with the central zone second only to the northwest zone, which saw 26.3 pheasants counted per route.
The complete August Roadside Survey can be found at www.iowadnr.gov/pheasantsurvey.